About us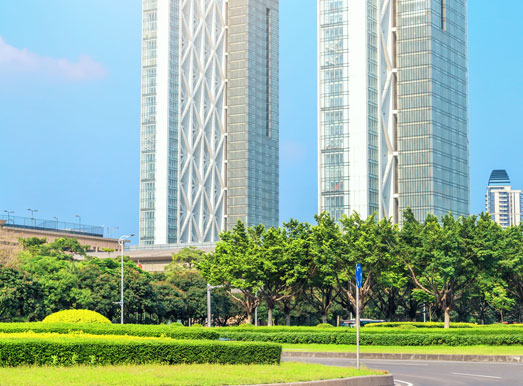 FABU Technology Co., Ltd.
FABU Tech. was established in August, 2017. Supported by top international VC firms, FABU is an AI company devoted to proprietary technology of Advanced Driver Assistance System (ADAS) and Autonomous Driving (AD). Our leadership team includes multiple world-renowned experts who graduated from UC Berkeley, Univ. Chicago, Univ. Wisconsin, Madison, UIUC, Georgia Tech., Zhejiang Univ., Tsinghua Univ. etc. Before joining FABU, their career development involved leading companies such as Intel,Qualcomm,Microchip,Yahoo,LinkedIn,and Shanghai Motors. With more than 20-year experience in the AI field, our team is specialized in machine learning, computer vision, robotics, automobile engineering and the very large-scale integrated circuit design. FABU's groundbreaking AI technology offers a full-stack software and hardware platform in the vehicle, enabling autonomous driving from perception to fusion, to decision and control.

Our team
Founder and CEO, Xiaofei He

An international leader on artificial intelligence and machine learning, Dr. He was the Senior VP of Didichuxing, revolutionizing big data analysis and autonomous driving. He led the groundbreaking development of the core travel and transaction engine at Didichuxing, providing a fully functional platform for carpool, dynamic price, order allocation, capacity scheduling, supply and demand forecasts, smart subsidies, ETA, route planning, etc. Dr. He was the co-founder and the first director of the Research Institute of Didichuxing. Serving the advisory board of Intelligent Highway Project in Zhejiang Province, Dr. He is a Professor and Ph.D. Advisor in Zhejiang University. He was recipient of the National Science Fund for Distinguished Young Scholars, the first Young Scientists Fund of the Organization Department of the Central Committee, and IARP Fellow. Dr. He was the Research Scientist at Yahoo Research Institute. He has published more than 200 papers in top journals and conferences since 2000, which have been cited more than 20,000 times. Dr. He has served in numerous Technical Program Committees and editorial boards, such as IEEE TKDE, IEEE TCYB and NIPS.